8 model names & their origins
Automakers spend lots of time and effort coming up with names for their models. For new cars, a name can make or break sales performance. The good names (when attached to a good car) are carried over for decades and can become famous brands in their own right. Think of some of history's most iconic models — Mustang, Beetle, Corvette.
Many luxury manufacturers use simple alphanumeric systems (Audi A4, Cadillac CTS), which help easily identify the vehicle's class and trim, but let's be honest, those are kind of boring. Actual name names keep things spicy and can take many different approaches to appeal to consumers across language barriers and bestow identity to the machines they adorn. Some are literal or functional (Mini, 4Runner), some call on deep, evocative concepts (Vantage, Esprit), while others are named after people or places (Enzo, Tahoe). Many are just plain made up.
To illustrate how car companies' branding teams come up with model names, here are the origins of the names of eight cars.
1. Toyota Supra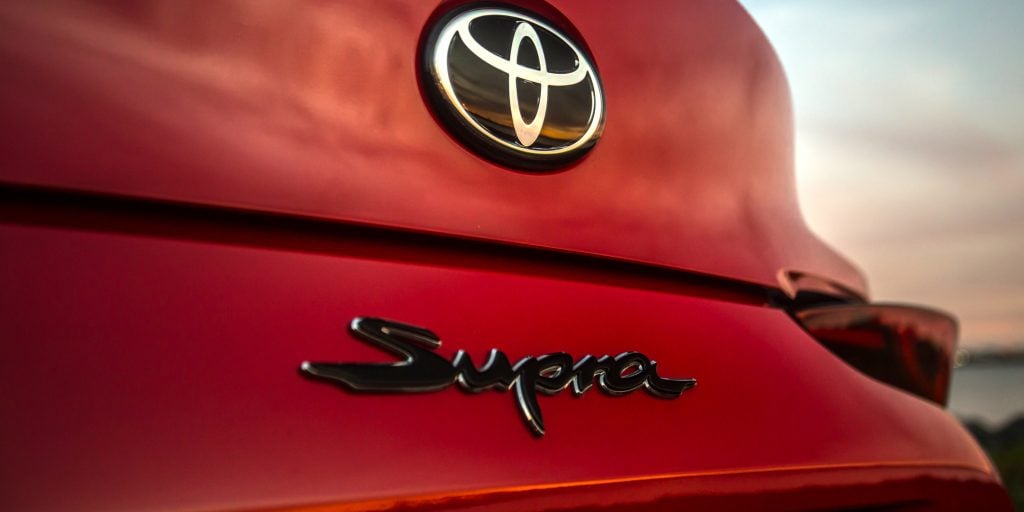 Supra is a Latin word meaning "above." The two-door Supra, originally based on the Toyota Celica, was aimed at outperforming higher-end established sports cars like the Porsche 911 and Aston Martin DB7, which it did in numerous magazine road tests. Of course, the Supra name became famous after a certain action movie franchise featured a fourth-generation Supra as its hero car, cementing the model's place in popular and enthusiast culture. After an 18-year hiatus, Toyota delivered a brand-new Supra for 2020 to the delight and satisfaction of drivers everywhere.
2. Mazda Miata
Like the Supra, the Miata is the defining two-seater sports car for its brand. The name comes from an old High German word meaning "reward." Any driving experience-minded Miata owner will validate Mazda's intention — the Miata, also known as the MX-5 Miata or simply MX-5, is communicative and rewarding on the road. At one point, the little roadster was so popular around the world that the Miata had more brand recognition than Mazda itself.
3. Bentley Bentayga
The origin of the name of Bentley's luxurious new SUV is twofold. Bentley wanted a name to demonstrate how their new model would bring the Bentley experience to new horizons, so they took a cue from a rugged rock formation in the Canary Islands called the Roque Bentayga. Additionally, "Taiga" is the massive zone of subarctic forests that ring the upper latitudes of Russia, Canada, and other northern countries. Still, it's unlikely that many Bentayga owners will actually take their opulent SUV to such places.
4. Chevrolet Camaro
When the Camaro was first unveiled, GM product managers had a lot of fun with the press, telling journalists that a Camaro is a small, fierce animal that eats Mustangs. Other theories surfaced that the word Camaro comes from a French term that translates to "friend" or "comrade," but in reality, Chevy made up the word Camaro for their stylish pony car because it sounded cool and fit Chevy's tradition of starting model names with C.
5. Pagani Huayra
Glamorous Italian carmaker Pagani is known for ultra-exclusive hypercars that double as exquisite works of art and million-dollar track toys. Pagani's latest model, the Huayra (pronounced "why-rah"), refers to Huayra-Tata, a god worshipped as the "Father of Wind" by the inhabitants of the Bolivian and Peruvian Andes. Huayra-Tata was revered for bringing fertilizing rains as well as devastating hurricane winds — a deliverer of both creation and devastation. A fitting name indeed. The Huayra applies a twin-turbo AMG-sourced V12 and state-of-the-art active aerodynamics to achieve truly world-bending performance.
6. Maserati Ghibli
Another wind-based name. Maserati's wafty luxury sedan takes from an Arabic word for the hot, dry wind of the Libyan Sahara desert. The Maserati Ghibli continues a Maserati tradition of basing model names on wind- and air-related concepts.
7. Ferrari 812 Superfast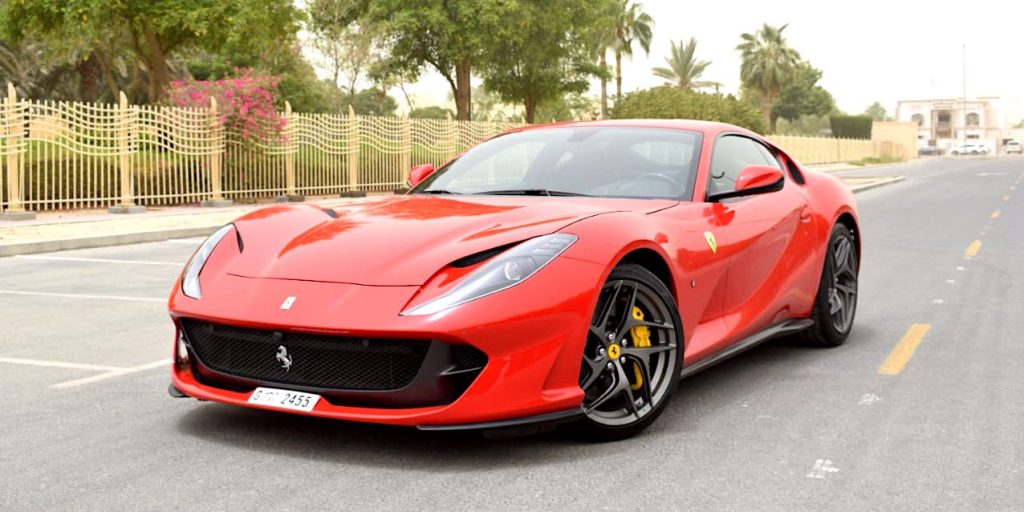 Hmmm… tough one. Ferrari typically keeps to an alphanumeric naming system (F430, 488 GTB), but sometimes utilizes words to add that extra oomph. The 812 Superfast is a front-engined grand tourer that houses the most powerful engine ever produced by Ferrari, hence the "Superfast." Its V12 puts out a massive 800 metric horsepower… if that's close enough for Ferrari it's close enough for us.
8. Alfa Romeo Disco Volante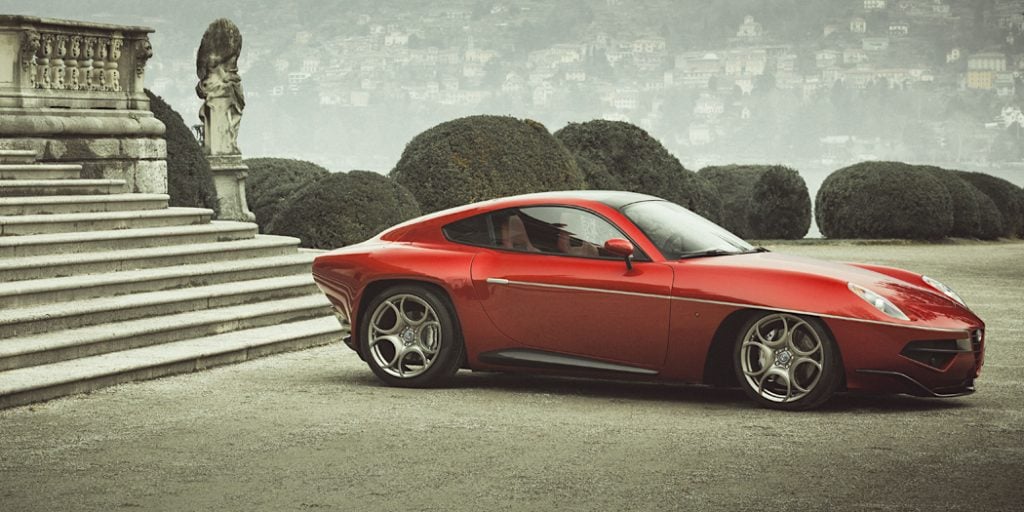 This exotic limited-run Alfa Romeo is a remake of an experimental 1952 race car by the same name. And Disco Volante is a fitting name considering its handmade low-drag shape — disco volante means "flying saucer" in Italian.
---
Share your car, earn extra cash
Cover your car payments or earn some extra cash by sharing your car whenever you're not using it.
Get started
Hit the road
Browse thousands of cars for every occasion and budget near you, or wherever you're going.
Browse cars