How Turo helps Debra live on her own terms
"It's nice as an older woman to be in control and empowered in your life."
Debra G.'s life is a testament to the power of a "can-do" spirit. During the 90s, Debra worked as an RCMP officer while raising two daughters as a single mom. After retiring from the force and remarrying, she enrolled in university where she earned two bachelor's degrees and a Master of Education. 
Today, she's travelling the world, thinking about a possible Ph.D., and spending as much time and money as she can on her grandkids. She thanks Turo for much of the freedom and flexibility she currently enjoys. 
"Turo gives me the opportunity to free up my time and to be flexible to babysit because I don't have to worry about anything. If my car's being rented for three days, great! Now I can be a grandma and hang out with my grandbabies…It frees me up to have a little bit more money to spend on them."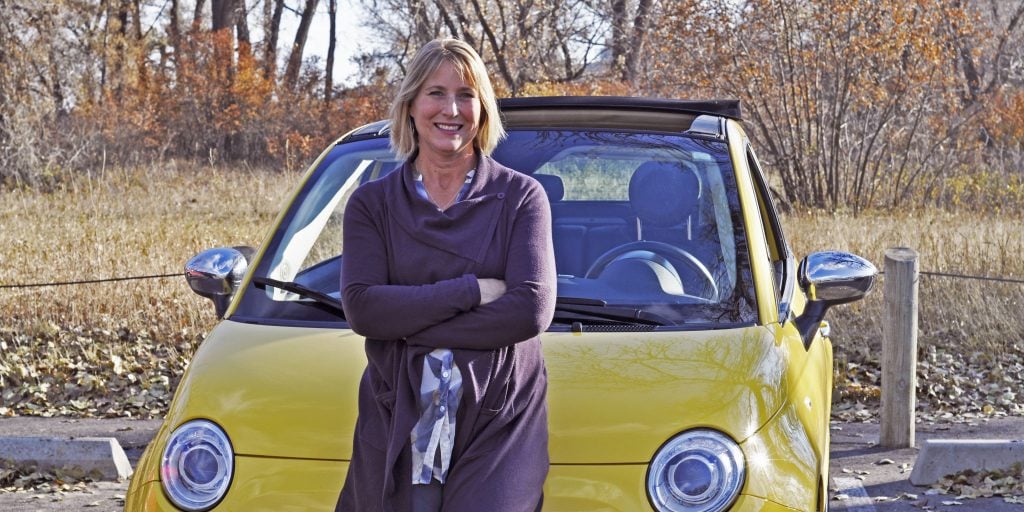 From the RCMP to the University of Lethbridge to Turo
When Debra returned to school in 2003, computers made her cry. 
"It was a learning curve. I didn't grow up with them," Debra explains. "I never took computers in high school, because in the eighties they were just introducing them when I was leaving high school."
If you could see her now, you'd be hard-pressed to believe it. Today, the 55-year old Lethbridge resident is a certified All-Star Host on Turo. In fact, she bought the first car she ever listed — a Fiat 500 — on Facebook Marketplace. Currently, she's sprucing up her basement to list on Airbnb. 
It's safe to say she's a big believer in the sharing economy. 
"It's exciting. It gives me something to wake up to every day," Debra explains. "I get to meet people every day. It closes the generation gap that I've noticed because I was outside of things. It's a great way to connect and open up with people."
After working for the RCMP in BC for over a decade, Debra went back to school, earned three degrees, including her master's degree in Education, and embarked on a career in counselling youth and families. But she quickly became frustrated with the bureaucracy and politics that got in the way of meaningfully helping her clients. 
After quitting her full-time position, she continued working as a private practitioner, but she was eager to find ways to supplement her income. 
Turo wound up being the perfect introduction to the sharing economy. 
"I'm really drawn to cars," Debra says. "When I was a young woman, I worked in a garage for a year and a half. I used to do oil changes and tire changes. 
"They were like 'Oh, we want you to become a mechanic' and then I was looking at my hands going, 'No, I don't think I could do this full time'. So I had this experience being around vehicles. I've always liked them." 
When her daughter and son-in-law mentioned Turo, she was intrigued. She'd been eyeing a yellow 2012 Fiat on Facebook Marketplace and Turo would be one way to keep the costs manageable. So when she bought the car, she listed it on Turo straightaway.
What started off as a summer experiment quickly turned into an opportunity to meet new people in addition to making more money. Since then she's added more vehicles, including her husband's Jeep Wrangler, and is loving the experience. 
For people from her generation who want to get started on Turo but fear technology, Debra suggests getting used to one key activity: texting. 
"Get really comfortable with texting and get comfortable with responding in a timely manner because people now want instant gratification and they want to know now, like, do I have a car to rent?"
In fact, Turo taught her how to become more responsive. 
"Before I always felt like I was treading water and trying to respond and get through. There's so many texts coming. I want to buy something on Marketplace and now I've got to manage that. With Turo what happened was I actually started to feel like I was more on top of things. Because I was like, "It's my car. I better own this. I better figure this out.""
One of the many admirable things about Debra is how much pride she takes in creating a delightful experience for her guests. 
"With Turo, it's connecting with people. Even though it's very brief, you end up connecting," Debra says. "I always put little perks in the car for them. Like bottles of water and chocolate like, "Hey, here's my Turo experience!" I just want people to enjoy themselves."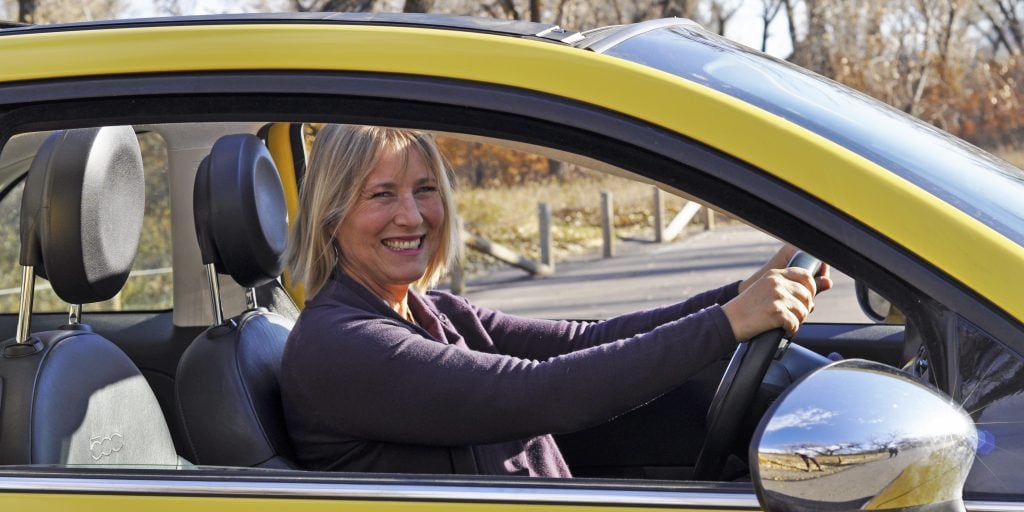 Expanding the realm of possibility
In addition to giving her the time and money to spoil her family, Turo's also given Debra the freedom to pursue one of her biggest interests: travel. 
With Turo supplementing her income, Debra has the flexibility to explore more of the world. While Debra loves her corner of Canada, she's endlessly curious about the rest of the world. Some of her previous travel destinations include Japan, Mexico, Australia, Germany, England, and France. She even participated in an archeological dig in Poland. 
It comes as no surprise then that she has no intention of slowing down anytime soon. Destinations on her travel wish list include going to Italy and Spain where she'd like to walk El Camino de Santiago. 
"Who wants to work full time, right? I want to travel. I want to experience life. I'm kind of excited by that."