June H. isn't one to sit around doing nothing.
As a commercial pilot for Air Canada, former marathon runner, and mother of three, she's used to a non-stop lifestyle. So when the pandemic reduced her work hours, she found her routine interrupted.
"I used to be really known for being a marathon runner," explains June. "Since COVID, that's been on the backburner. I'd lost my motivation and kind of fallen into a routine that most people can relate to of no fitness, sweatpants every day, and brushing my hair once a month."
The first time she heard about Turo, it was summer 2020. She was looking for a rental car to take her and kids around Vancouver for a family vacation. A few months later, her mom mentioned Turo and asked her if she'd consider putting her 2018 Tesla on the platform since she no longer needed it to commute to work. While she was still flying, she didn't need to go into the office as regularly, so she didn't need to drive her car every day.
She figured she'd give it a shot, but her expectations were low since winter was coming and the borders were closed. So she decided to put her car up on Turo as an experiment.
"I thought, 'I wonder if I'm gonna get any bookings at all.' In my first month, the car was booked something like half the time I had it. So I was really happy, and then because of that within a month, I decided to sell my car and upgrade to a 2021 Model 3 and then within two weeks after that I bought a second Tesla, a Model Y, just because of how well Turo was going."
Motivated by her daughter's results, June's mother, Elizabeth, went out and bought her own Tesla so she could get in on the action. Within a few months, Elizabeth went out and bought two more cars. She picked up a Jeep Wrangler and Fiat 500 after reading a blog post about their popularity on Turo.
"She and I are a little bit impulsive," says June. "She went out and got three cars within a short span of time. She is 72 years old and had never driven a Tesla before."
June didn't jump into Turo to get rich. She just wanted to pay off her Tesla. She financed it, getting an eight-year term with a $500 per month payment and wanted to pay it off in four years. So her goal was simple: make double her car payment, and when business is slow, make just enough to cover it. From the first month she listed her car, she hit the $1000 mark. Eventually, she sold the car for a profit after 11 months, another way for Turo hosts to make money while also reducing their portfolio size.
"I found everyone that was booking a Tesla was doing it specifically to drive a Tesla. I think the pandemic actually helped me because the Tesla dealership closest to me was only offering ten minute test drives. So I found I had a lot of people coming from Hamilton or Guelph, from outside the city, just because I was the closest one outside of Toronto. And a lot of people were thinking of buying a Tesla."
In fact, a few people even wound up buying a Tesla thanks to her referral code. But it takes more than a popular car to succeed on Turo. You've got to deliver more than just a vehicle. You've got to deliver an outstanding guest experience as well, and June's continually brushing up on ways to use customer service and relationship building as a differentiator.
After participating in the Pioneer Program, she learned about the importance of returning guests to building a sustainable Turo business. She's done such a good job with it that she's managed to keep customers since moving from Oakville to Toronto.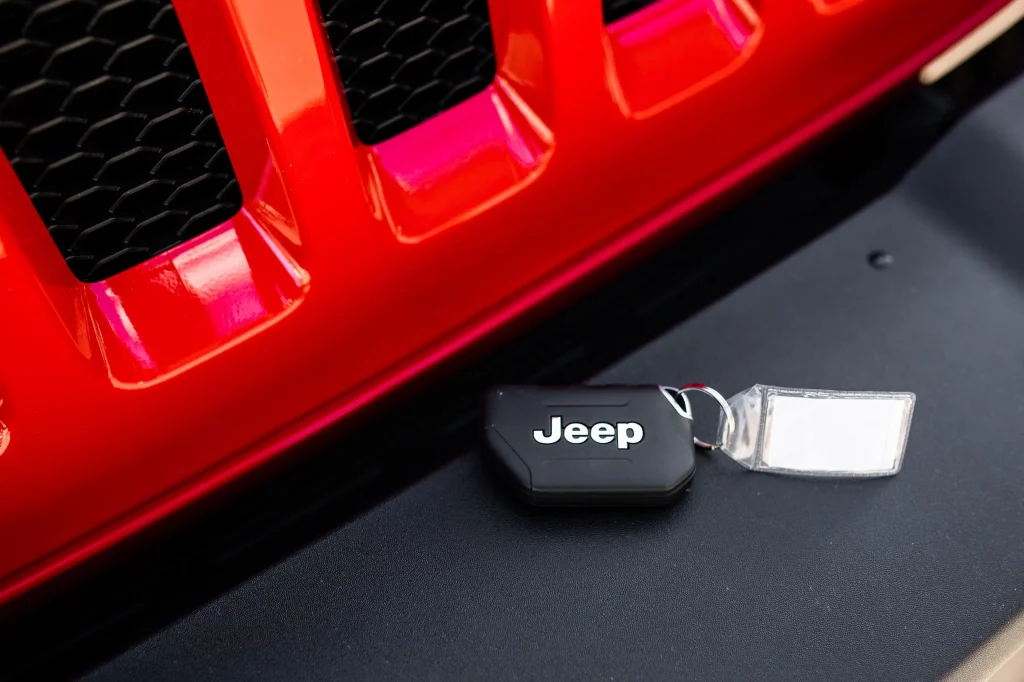 "I always send a discount code to everyone who books from me. I've had quite a few who've come back. I have one in particular who's probably booked with me about 10 times. Another repeat customer – my biggest repeat customer – has come to Toronto several times to rent the car."
Beneath the surface of that customer experience is a strong support system in the form of her mom and her boyfriend who pitch in on the rare occasion a booking overlaps with her flying schedule. Pilots bid for their schedule each month and flights are assigned based on preference and seniority. Because June lives in the city and has children, she often bids for one-day flights, like a run from Toronto to Vancouver and back, that will keep her close to home.
One of the unexpected perks of being on Turo is the fact that her car is now always clean. While her kids do miss the convenience of always getting a ride, she is happy that they now know how to do things like find their way around the city and "tap on and tap off" when using public transportation.
"I hope that it's teaching them more independence."
It surely will. If their mom's any indication, they'll be running – or soaring! – towards their goals in no time.
Get started on web
Cover your car payments or earn some extra cash by sharing your car whenever you're not using it.
List on web
List on the go
List your car in a few taps — download the Turo app to get started on your phone.
Download the app